The aterdown
Community
Conveniently located in the heart of Waterdown Village, Waterdown Manor is the perfect community for those who want to stay in an award-winning assisted living residence, while still being minutes away from the city.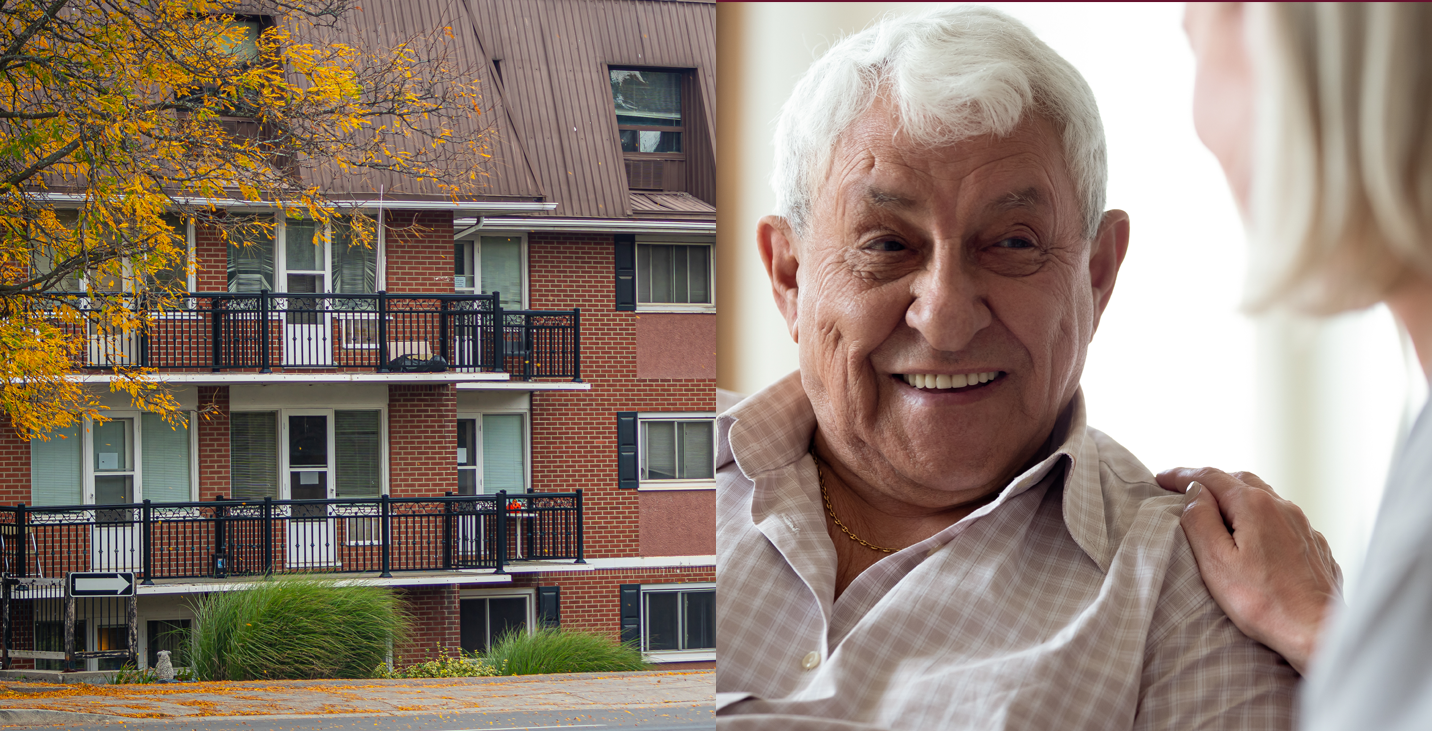 aterdown Manor Suites
When we design our suites, we take out time to think about what is most important to you. For example, our spacious suites private key entrances, because we appreciate the importance of privacy when moving from a larger home. Our suites feature in-suite heating and air conditioning, because we know that comfort and personalized temperature regulation are important to you.
All suites include the following:
• Fully private & semi private rooms suited for one to two people
• In-suite heating and air conditioning
• Private or semi private 3-piece bathroom
• Private key entrance to bedroom
• Large windows overlooking Waterdown nature
* 2 bedroom and 3 bedroom suites come with a large balcony overlooking Waterdown
"I love the fact that Waterdown manor is centrally located and close to everything I need. The people are friendly, the staff is helpful and the food is great. 10/10"
NAME, RESIDENT
Toronto
"The activities are one of my favorite things at Waterdown. They are so engaging and I love that I get to spend time with my friends doing the things I love to do. "
NAME, RESIDENT
Ontario
" My favorite thing about Waterdown manor are the meals. They are so delicious I feel like I have my own personal private chef. You can choose when you would like to eat as well. They also make sure the meals are healthy which is always a plus. "
NAME, RESIDENT
Toronto
"I love my independence. The lovely surroundings are great for when I want to go for a stroll or read my book. I love the location and it's central nature. You can easily walk to do your errands or take the bus that stops right out front. The staff is also top notch. They are always there to help if you need. "
NAME, RESIDENT
Ontario
"Waterdown is so supportive of all of my needs. Their staff is very caring and is always there when I need them. They remind me when it's time to take my medication and always seem to be on top of things. "
NAME, RESIDENT
Toronto
PROUD WINNER OF THE READER'S CHOICE AWARDS
Questions? Ready to get started?